This year we have speakers from across Australia and New Zealand. We have included a range of topics related to light and health to inform and illuminate! 🙂
Here is the list of speakers …
Patricia Benstein Ph.D.
Dr Patricia Benstein is currently an Honorary Research Fellow in the School of Humanities at The University of Western Australia. Patricia studied English, French, and German literature at Melbourne University and then obtained a Diploma of Education to become a teacher of languages and a NAATI accredited interpreter and translator. She also studied French and Russian at the Sorbonne University.
She obtained her first PhD in Education from the University of Sydney. After many years of lecturing at universities in Australia and Germany, she was awarded a second PhD in spiritual anthropology from the University of Aix-en-Provence, France. Her research areas include the multidimensional nature of human beings and optimal educational conditions for the expression of human potential.
Patricia has followed a Sufi spiritual master for 30 years and has written her second Ph.D. on mystical traditions. She is an expert on the teachings of Ibn Arabi and other Sufi mystics. She has lectured at various international universities and has just published her first Ph.D. thesis on 'The integration of the self and awareness in teaching and learning". She is preparing her second Ph.D. thesis on Ibn Arabi for publication.
Presentation Topic: 'Light in the Esoteric Traditions'  
---
Lyn Doole 


In 2005 Lyn Doole retired as a full professor in the Faculty of Nursing, Miyagi University, Japan, and returned to Australia where she runs a Samassati Light Therapy practice, organises courses in the discipline, and teaches part-time at the University of Adelaide, mentoring international students.
Presentation Topic: 'The Physiology of Light'
---
Simon Hansen

Simon Hansen is a teacher, but had to give up teaching some years ago because of Multiple Sclerosis. A part of his recovery from MS was receiving colour light therapy. This was so
successful that he was able to return to teaching and is now trained in the Samassati approach to colour light therapy.
Simon has a practice in McLaren Vale, SA with special interest in the use of light in education and health and a focus on chronic disease management including MS.Presentation Topic: 'The Therapeutic Effects & Applications of the Sensora – Modulated Light Therapy'.Simon will discuss the unique Sensophere and Sensora system which uses techniques of modulated light (colour) to affect psychological wellbeing, learning abilities and to balance the autonomic  nervous system function. He will present case histories and include a demonstration.
---
Paula Morgan
Paula Morgan is passionate about maintaining health and wellbeing using complementary therapies. The official use of light and colour to complement her homoeopathic practice started in 1998 and she has been incorporating Esogetic Therapy in her life and work since then. Using Homoeopathic Medicine and Australian Bushflower essences combined with Esogetic Therapy while using Kirlian Photography as a diagnostic tool has proven a successful combination for many cases in clinic.
Presentation Topic: 'Esogetic Colour Puncture for the use of Everyday Common Health Ailments'
During the presentation Paula will discuss how she incorporates light and Esogetic Therapy into her practice. She will demonstrate the technique and share some case studies. Her hope is to inspire more people to work with this modality -usiing light to promote health and wellbeing in our community.
Susan Pool is a trained Exercise Physiologist.  She has two degrees from the University of WA– Bachelor of Human Movement and Exercise Science, and a Masters Degree in Education. Sue worked in the area of human rehabilitation for a number of years in the 1980s and 90s before leaving the industry to work with horses. Sue continuously delves into the alternative sciences in a personal quest to discover the "bigger picture"and continues to explore non mainstream modalities.
Presentation Topic: 'The Grass Roots Story of an Australian-made Red / Infrared Therapy Pad.'
This is a story of how an invention was birthed out of a need to heal a stubborn equine injury.  It tells of a personal quest in creating a cost effective, user friendly light therapy system for all animal owners. The talk will discuss the applications for animals (and humans) with numerous case histories. This presentation will also disclose some of the intriguing trials and tribulations of producing these products in Australia– a journey of inner faith and overcoming each hurdle as it arises!
---
Dr. Mark Rogers
Dr. Mark Rogers has been a general practitioner for thirty years and developed his expertise in soft tissue injuries, chronic pain, and laser over the last twenty. A former migraine and back patient himself, he saw the need for a book specifically for patients on how to heal their pain. Subsequently he co-wrote the book 'The Art & Science of Healing with Light : The 7 Principles of Healing Chronic Pain'.
He has presented papers on his methods all over the world and lectures to post graduate Masters students. Mark lives in Adelaide and has been nominated three times for Australian of the Year.
Presentation Topic: 'Photo-Biomodulation and its Application in Treating Chronic Inflammatory and Pain Disorders'.
Mark will discuss photobiomodulation – different types of light therapy coming under this banner, its mechanism (how it works) and most importantly, some of his most successful cases for migraines, chronic pain conditions and tinnitus.
---
Thelma van der Werff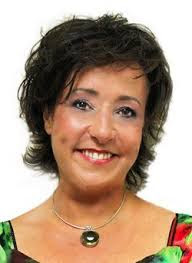 Thelma van der Werff is originally from the Netherlands and now lives in New Zealand. She is a colour therapist, author and developer of the Colour Comfort Method. The method uses colour psychology to interpret the language of colour to gain insight into yourself and others, and to identify & re-programme subconscious behaviour.  Thelma's goal is to make the language of colour available to everyone. She is also a member of the ILA Board.
Presentation Topic: 'Experiencing the Psychology of Colour'
Thelma will share with us a presentation where we will come to know and feel the psychology of colour, experientially.
---